Ergobaby 360 HK Sale Four Positions baby carrier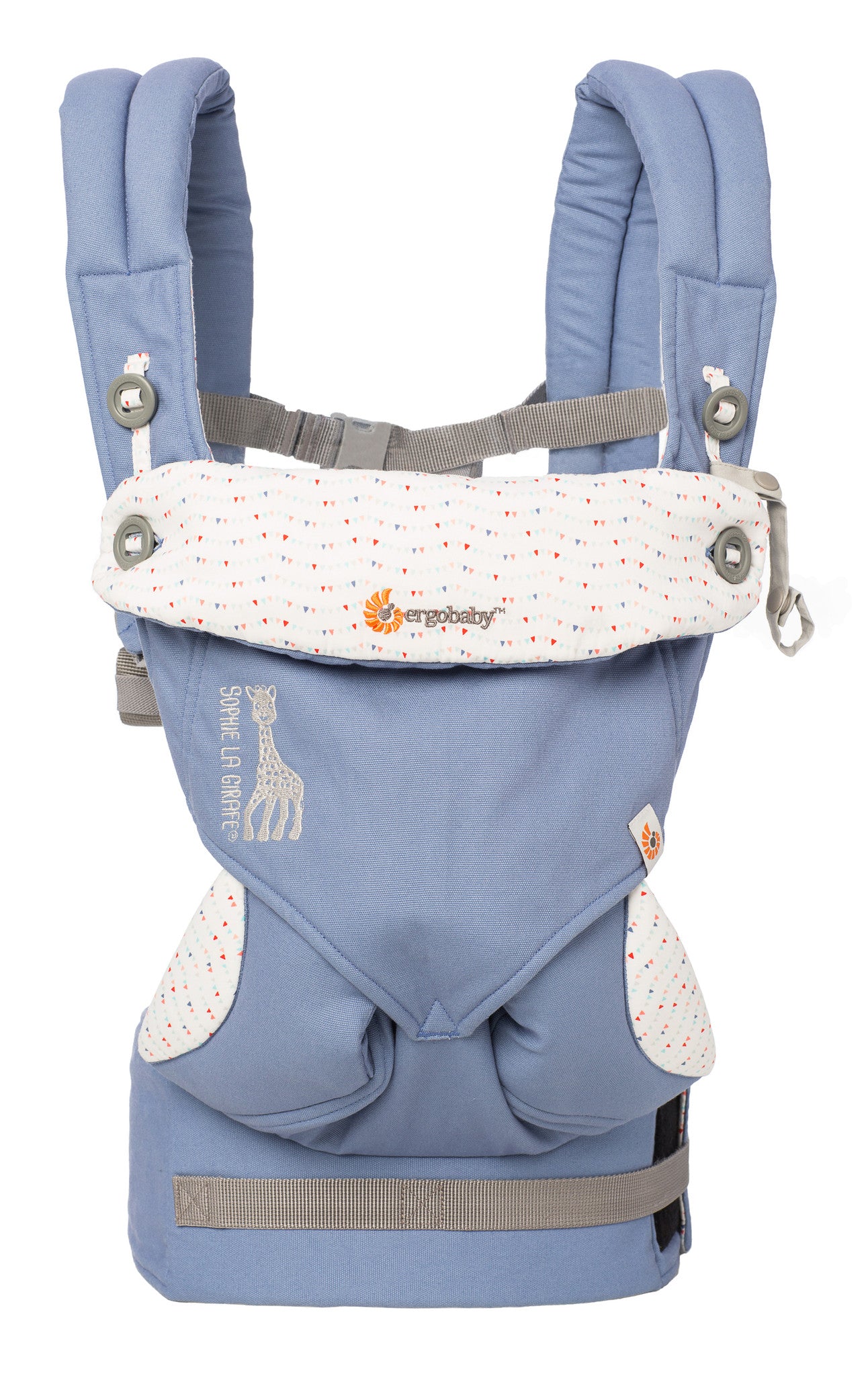 Ergobaby 360 HK Sale Four Positions 360 baby carrier
Ergobaby 360 Four Positions baby carrier is an award-winning baby carrier with 4 different positions to carry the baby while giving maximum protection and comfort for both the infant and the parents.  The 4 different positions are Front inward, Front outward, Back & Hip.  The major additional benefit compared to other models would be the front-outward carry.
The Ergobaby 360 baby carrier is an innovative line of baby carriers in the ergobaby family. with design tailored The signature carrier made by Ergobaby helps infant develop perfect support to the spine and hip area. It also allows infants to change her facing direction from outward to inward or the other way. The flexibility is conveniently tailored made for babies of different needs, especially when using for longer time. Parents will the baby's weight transferred to their waists to reduce the stresses on the shoulders.
Other features in the Ergobaby 360 baby carrier:
Recommended by and developed in consultation with health professionals
Aligns with the recommended carry position from the International Hip Dysplasia Institute
4 carry positions uniquely found in 360 Ergo baby carrier include front, back, hip and outward-facing front carry
Outward-facing front carry position recommended from 5 to 12 months (6.4-10kgs)
Ergonomically structured seat supports baby in an ergonomic seated position
Adjustable seat width and carrier height grow with your baby
Breastfeed on the go adjustable design allows handsfree feeding
Comfortable for parents baby's weight is evenly distributed across your hips and shoulders
Velcro adjustable waistband can be worn high or low for maximum comfort
Highly adjustable carrier suits wearers from 153cm – 195cm (5' to 6'5")
All ergobaby products are safety tested and certified design (JPMA Certified, ASTM F2236)
SPF 50+ hood allows for sleeping baby, discreet breastfeeding, and sun/wind protection
The 360 Ergo baby carrier is convenient lightweight, compact, easy to transport
Promotes mobility great for tight spaces, uneven surfaces and stairs – whether in or outdoors
Naturally breathable 100% cotton fabric and filling
The only Ergobaby carrier you'll ever need from newborn to toddler, 3.2kg (with any Infant Insert) to 15kg
Next Business Day Delivery
Ergobaby 360 Cool Air Mesh 3 colours
All Ergobaby 360 sold by BabyPark HK are 100% authentic sourced from authorized distributors.
Ergobaby 360 allows 4 positions to carry:
1. Ergobaby 360 Carrier -- Front-Inward Carry
2. Ergobaby 360 Carrier -- Front-Outward Carry
3. Ergobaby 360 Carrier -- Front-Inward Carry with Infant Insert -- Standing Option
4. Ergobaby 360 Carrier -- Front-Inward Carry with Infant Insert -- Seated Option
.
5. Ergobaby 360 Carrier -- Hip Carry
6. Ergobaby 360 Carrier -- Back Carry
Ergobaby 360 HK Sale Four Positions baby carrier